Po redu 16. MEMORIJALNI POHOD "SAFET MAVRIĆ – ĆAKO" PSD "Hajla" je organizovala pohod na Hajlu pod pokroviteljstvom opštine Rožaje i TO Rožaje. Pohod je otvorio Predsednik opštine Rožaje Nusret Kalač. Ovogodišnji memorijal okupio je oko 210 planinara iz regiona, a vrh Hajle osvoilo je njih 109. Učesnici pohoda, pored domaćina, bili su planinari iz Turske, Češke, Beograda, Ljubljane, Zagreba, Sarajeva, Podgorice, Sombora, Dubrovnika, Makarske, Novog Sada, Kraljeva, Kragujevca, Sjenice, Nikšića, Splita, Pljevalja, Plava, Berana, Kotora, Tuzle, Novog Pazara, Prištine, Prizrena, Peći… Koji su bili smešteni u Selu Bandžov i planinarskom Domu "Grope" za sve učesnike bila je obezbijeđena hrana i piće.
Vodiči uspona bili su članovi PSD "Hajla" : Semir Kardović ,Zulfikar Zuko Kurtagić i Anisa Demić kojima su pomagali i ostali članovi kluba, uspešnom pohodu je doprneo i planinar iz Novog Sada – Željko Dulić. Zahvaljujemo se Opštini Rožaje, ispostavi Crnogorskog MUP-a Rožaje i TO Rožaje.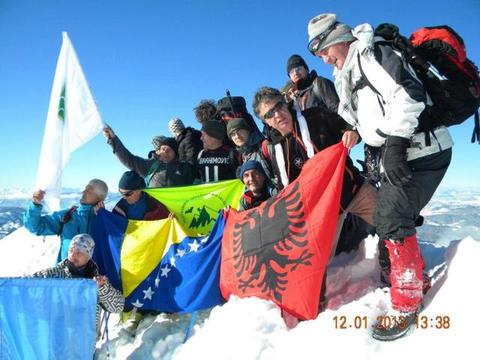 Ekipa koja je u osvajanje vhha hajle pošla iz Sjenice je bila u sledećem sastavu: Mirsad Hodžić, Nedžad Salihagić, Ramo Tahirović, Sead Vrcić, Minjo Ćatović, Reuf Hodžić i Edis Muminović, a na vrh su se popeli Mirsad Hodžić, Sead Vrcić, Minjo Ćatović, Reuf Hodžić i Edis Muminović. Uspon od planinarskog doma Bandžov do vrha je trajao oko 7 sati, a planinare je pratilo prelepo vreme i prilika da uživaju u pogledu sa Hajle. Nakon uspešnog pohoda na Hajlu, planinari su se vratili u Sjenicu u subotu uveče. Inače, memorijal je održan 12. januara.